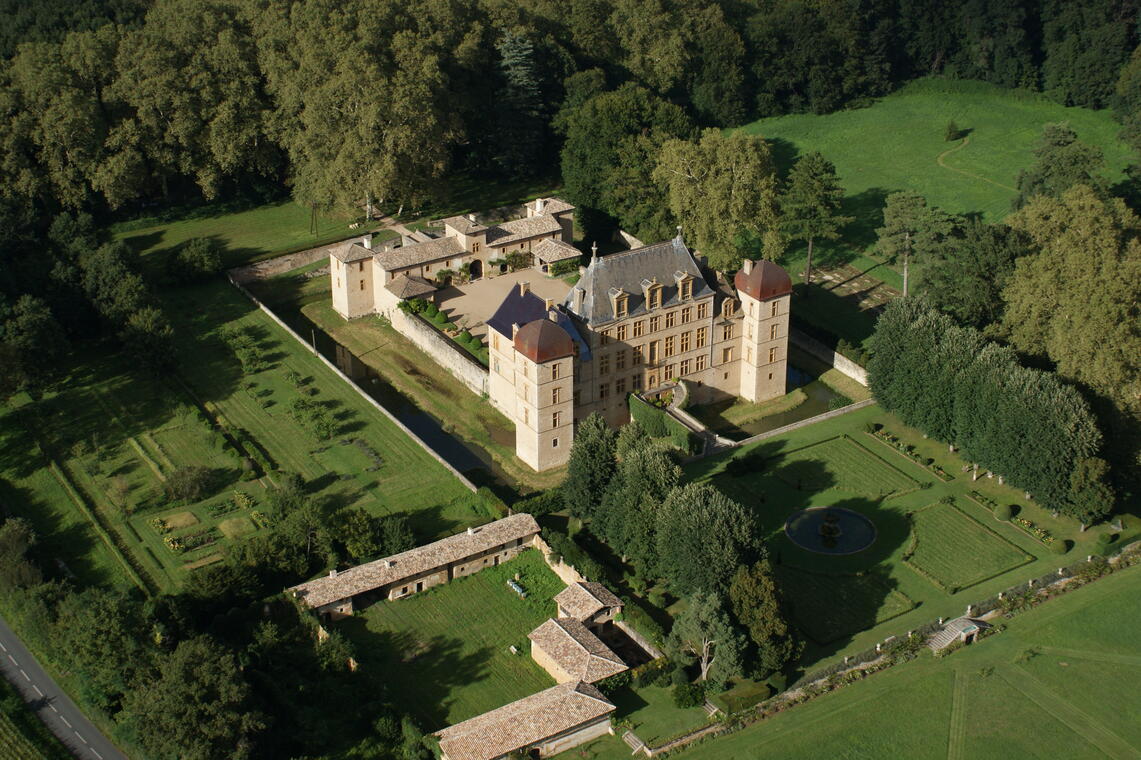 Groupes sur rendez-vous du 1er /04 au 11/11
Découvrez ses cheminées sculptées, ses salons meublés Louis XV, ses cuisines, ses superbes fresques italiennes. Sans oublier son parc !

Fléchères is the largest château open to visitors in Dombes & Saône and the environ s of Lyon.
Built between 1606 and 1625 and preserved intact, it offers an exceptional vision of the life of the nobility of Lyon in the 17th century.
Groups (Max capacity)

120 Maximum number of people