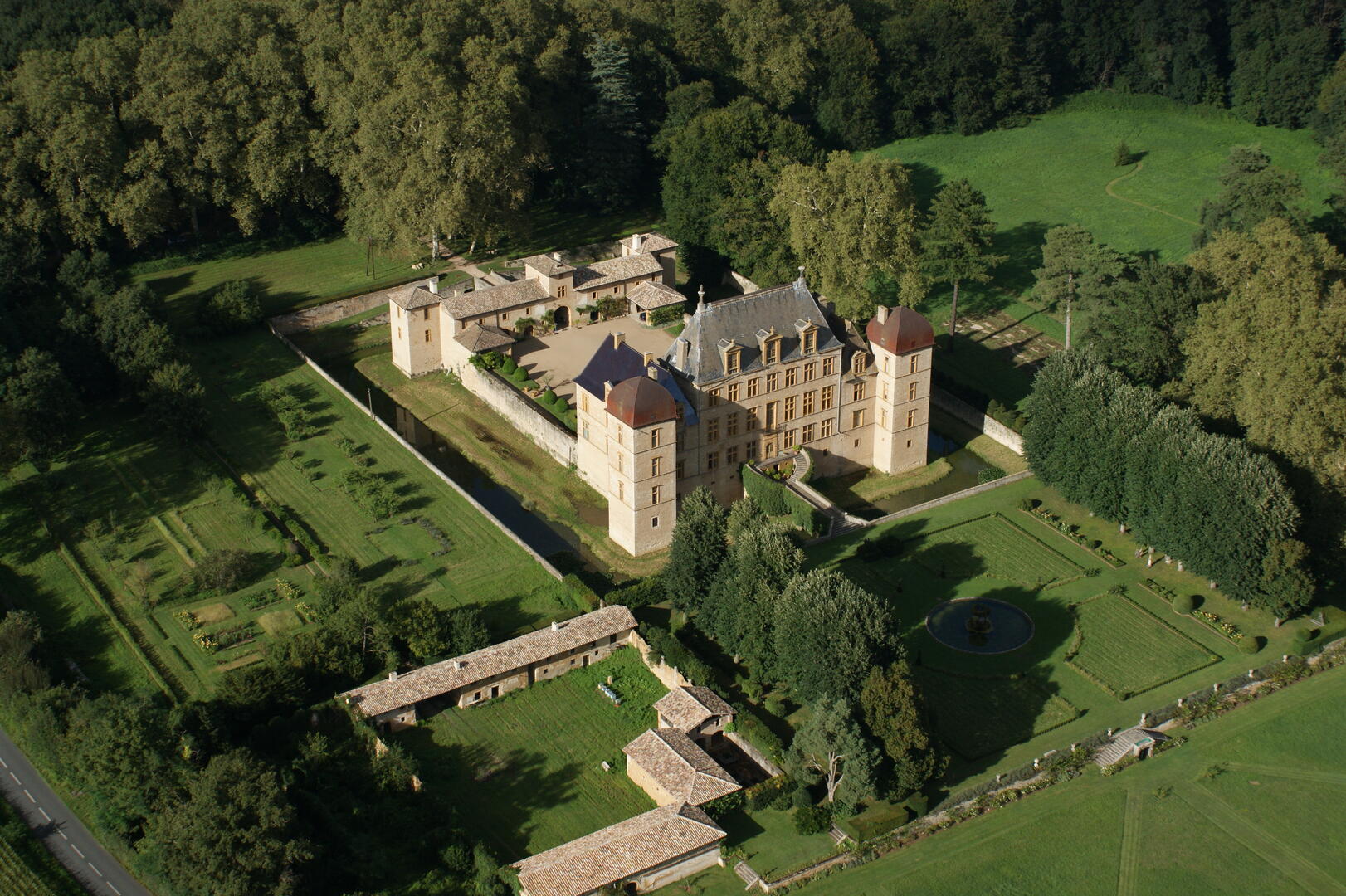 Castle of Fléchères
in Fareins
Groupes sur rendez-vous du 1er /04 au 11/11

A 7 km au nord d'Ars, à 12 km au nord de Trévoux, Fléchères est le plus grand château du 17ème siècle en région lyonnaise.
Fléchères is the largest château open to visitors in Dombes & Saône and the environ s of Lyon.
Built between 1606 and 1625 and preserved intact, it offers an exceptional vision of the life of the nobility of Lyon in the 17th century.